By your side : By Soreal
Working with you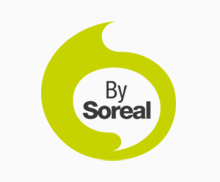 A sauce "By SOREAL" is the result of a truly collaborative process with our partners in the agri-food industries and restaurant chains. We're constantly working alongside our clients in order to provide them with custom-made solutions that meet their high expectations. SOREAL knows how to anticipate new consumer habits, and is always on the lookout for new trends around the world.
This is the foundation of our innovation strategy - anticipating our customers' needs by offering them exclusive, customized creations. ​
Our sales people, listening to your
expectations for tailor-made sauces.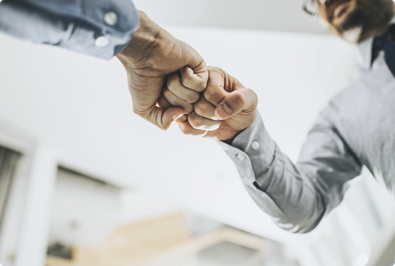 Ever since the company was set up, we have seen our relationship with our customers as a true partnership, and we have built our philosophy around the concept of co-creation. This is the reason behind inviting our customers into our R&D laboratory: so that together, we can develop new recipes that reflect their talents and further enhance their dishes.
Discover also about our custom sauces solutions
Would you like more
information about
a customized solid sauce?