Ilou Innovative Sauces
The Ilou brand is also about constant innovation,
with the search for new packaging and new flavors..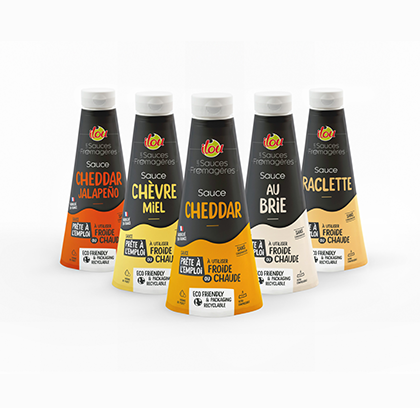 RealPack Cheese Sauces
The Ilou range reinforces its offer of cheese sauces with
4 new recipes that add taste to a recipe or simply a creamy texture: Brie Sauce and Goat & Honey Sauce, but also more pronounced recipes such as Raclette Sauce and Jalapeño Cheddar Sauce. Melt-in-the-mouth, original and tasty, these new recipes (to which we must add the Cheddar Sauce) are all preservative-free.
The innovation is complete! These new recipes are packaged in a revolutionary pack: the 100% recyclable RealPack by Sempack® squeeze bottle.
Discover Cheese Sauces
Chilli oil in paper stick
At the end of 2019, we opted for the
paper chilli oil stick. This packaging is 100% recyclable according to the EN 13430 standard in the
paper-cardboard. This packaging made of paper + heat-sealable ionomer complex is oxygen barrier.
The chilli oil in paper stick is also available in a service box, which is also more environmentally friendly.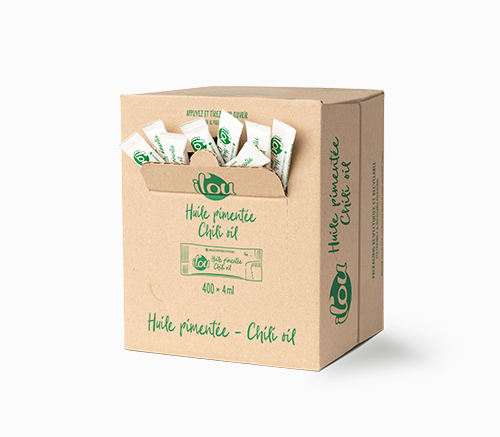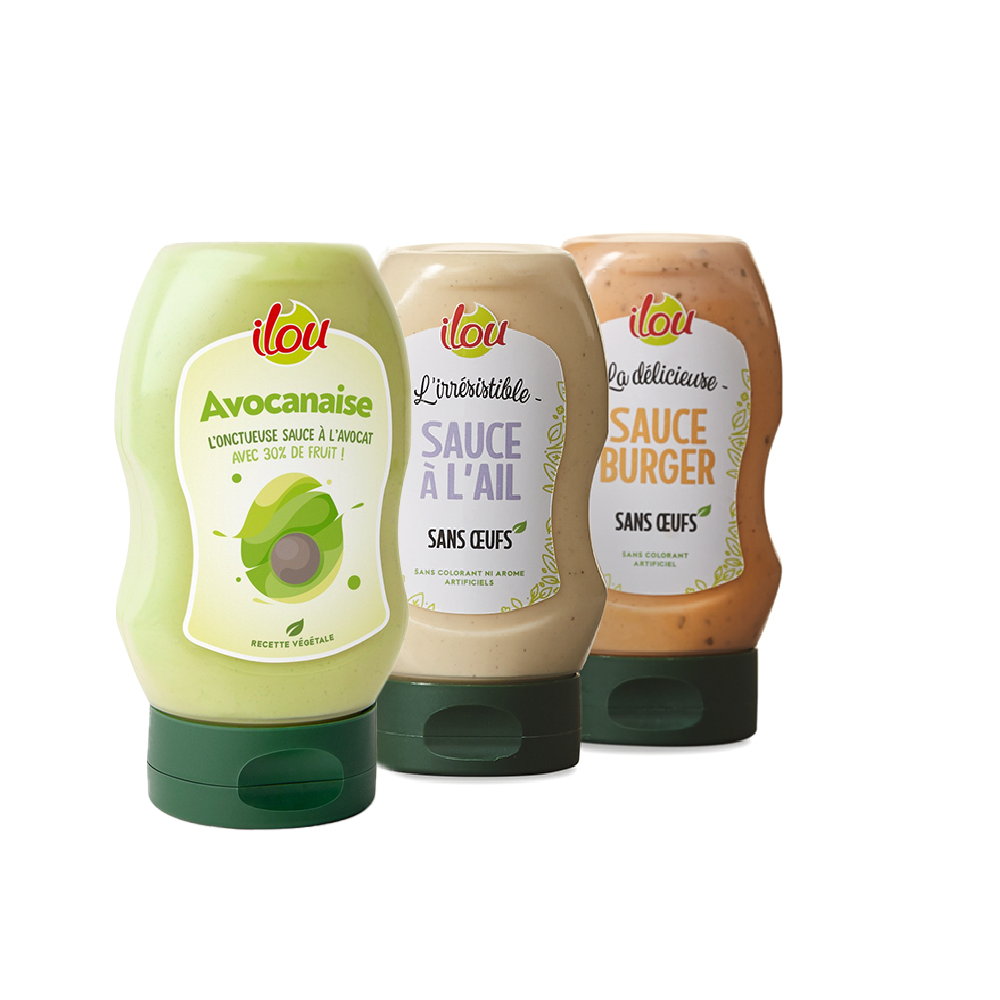 Vegetable Vauces (eggs-free)
These sauces are irresistible! Quality ingredients and, above all, less egg. The range of vegetable sauces contains healthy ingredients, without animal proteins, colouring or artificial flavouring. A packaging perfectly adapted to the various uses of the RHD. Discover the Avocanaise, the Garlic Sauce without eggs and the Burger Sauce without eggs, vegetable sauces, all with a creamy flavor and texture.