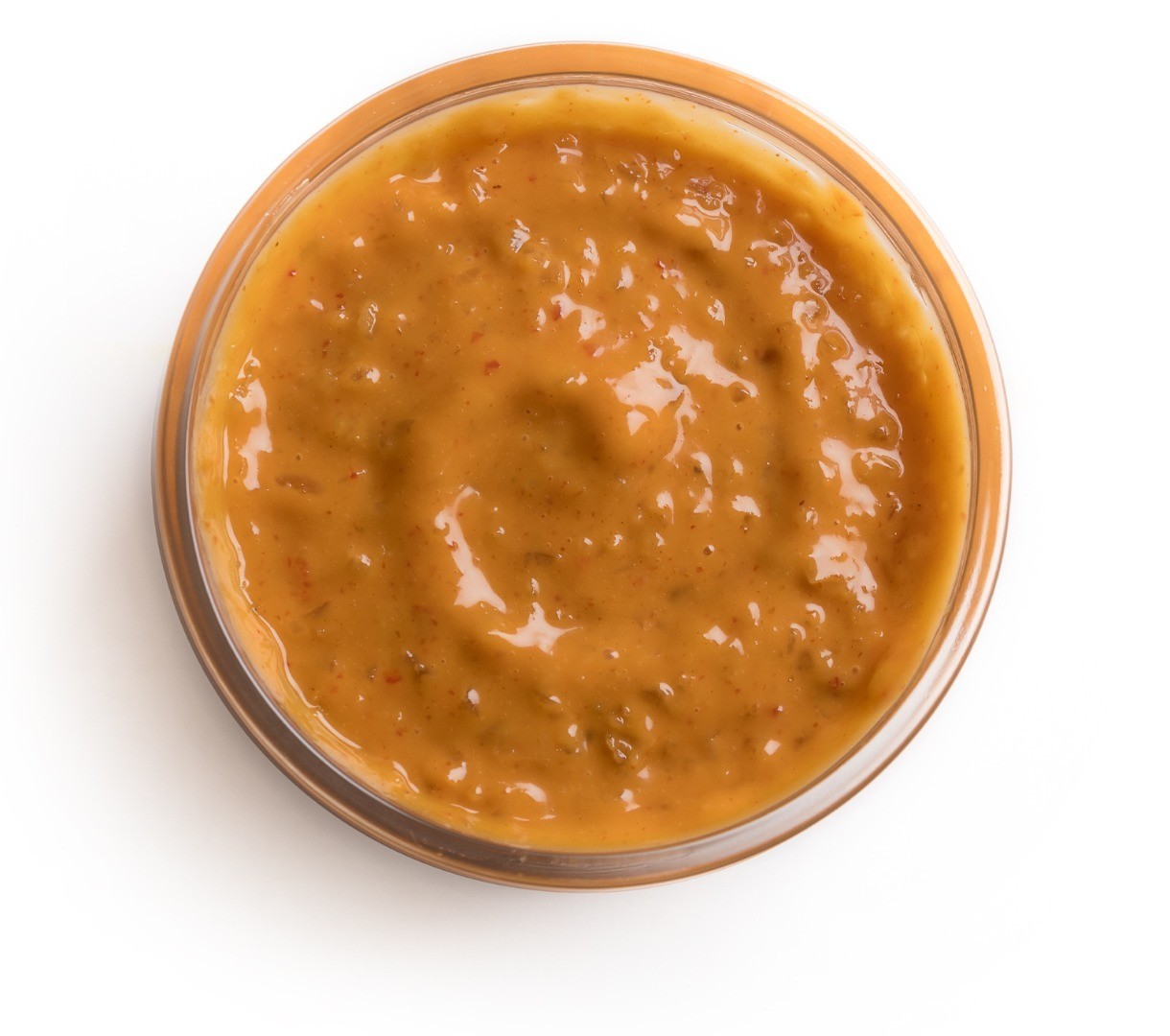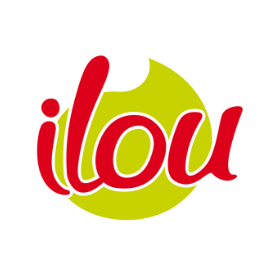 Algerian Sauce
An emulsified tomato sauce that's both sweet and spicy with the flavour of spiced onions. A key player in the world sauces market.
Technical specifications
Technical Shelf Life : 12 Month
Conservation : Ambient
Recommanded applications
Kebab
This sauce is available in this packagings

Squeeze 900ml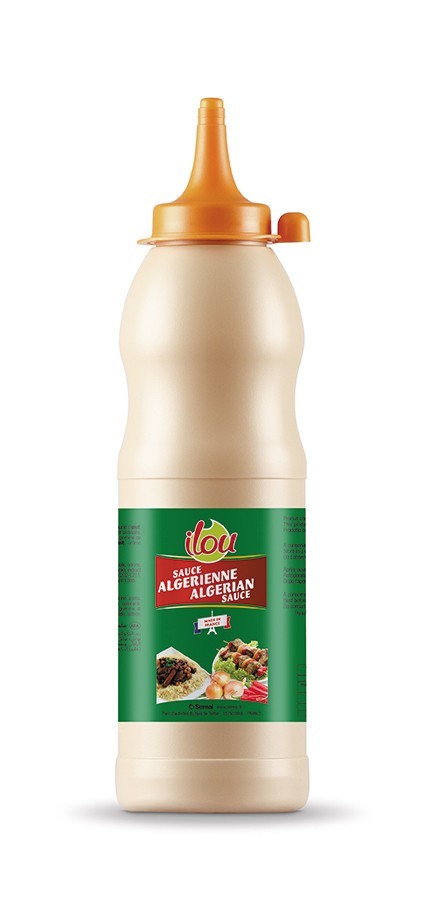 Squeeze 500ml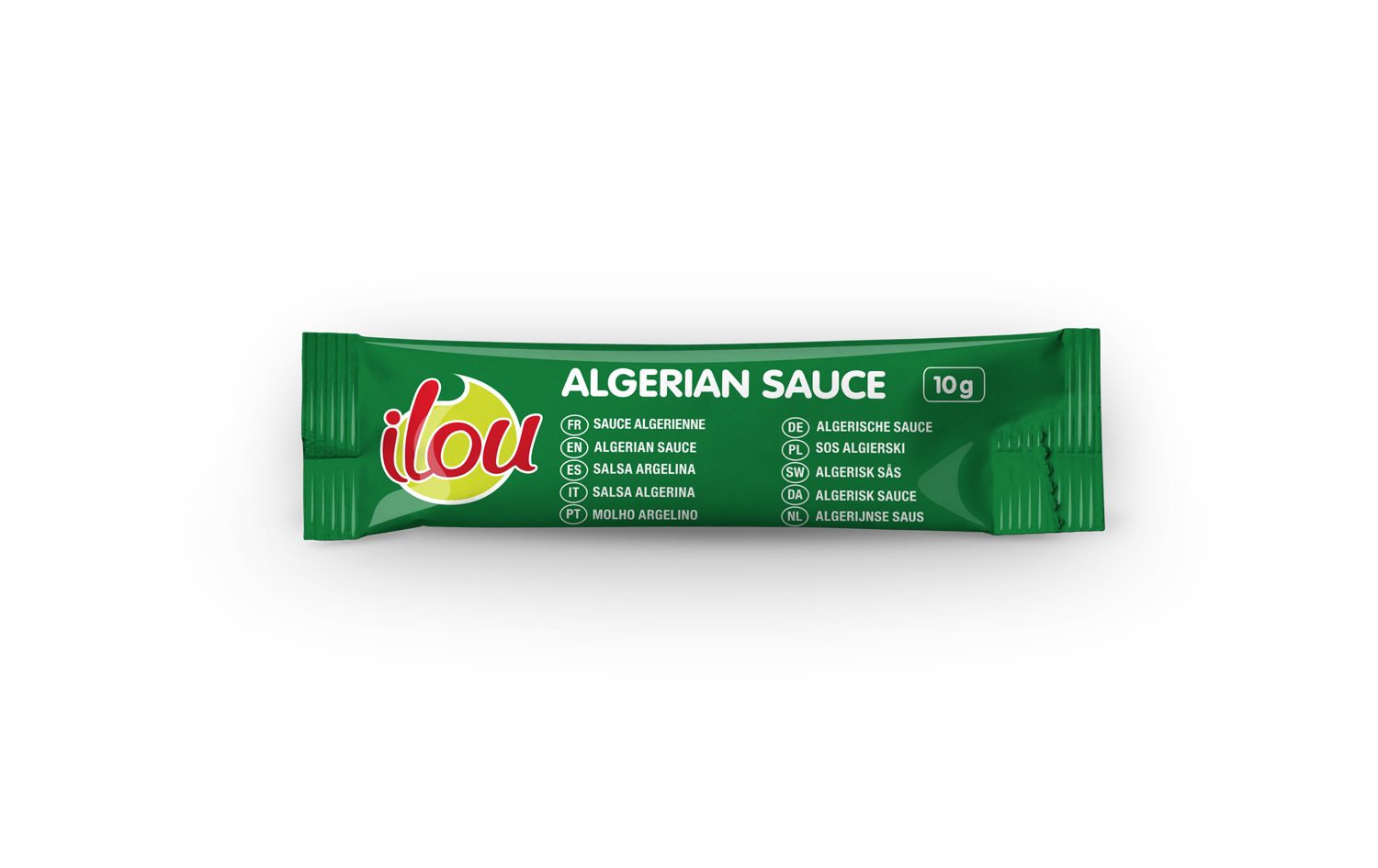 Stick 10g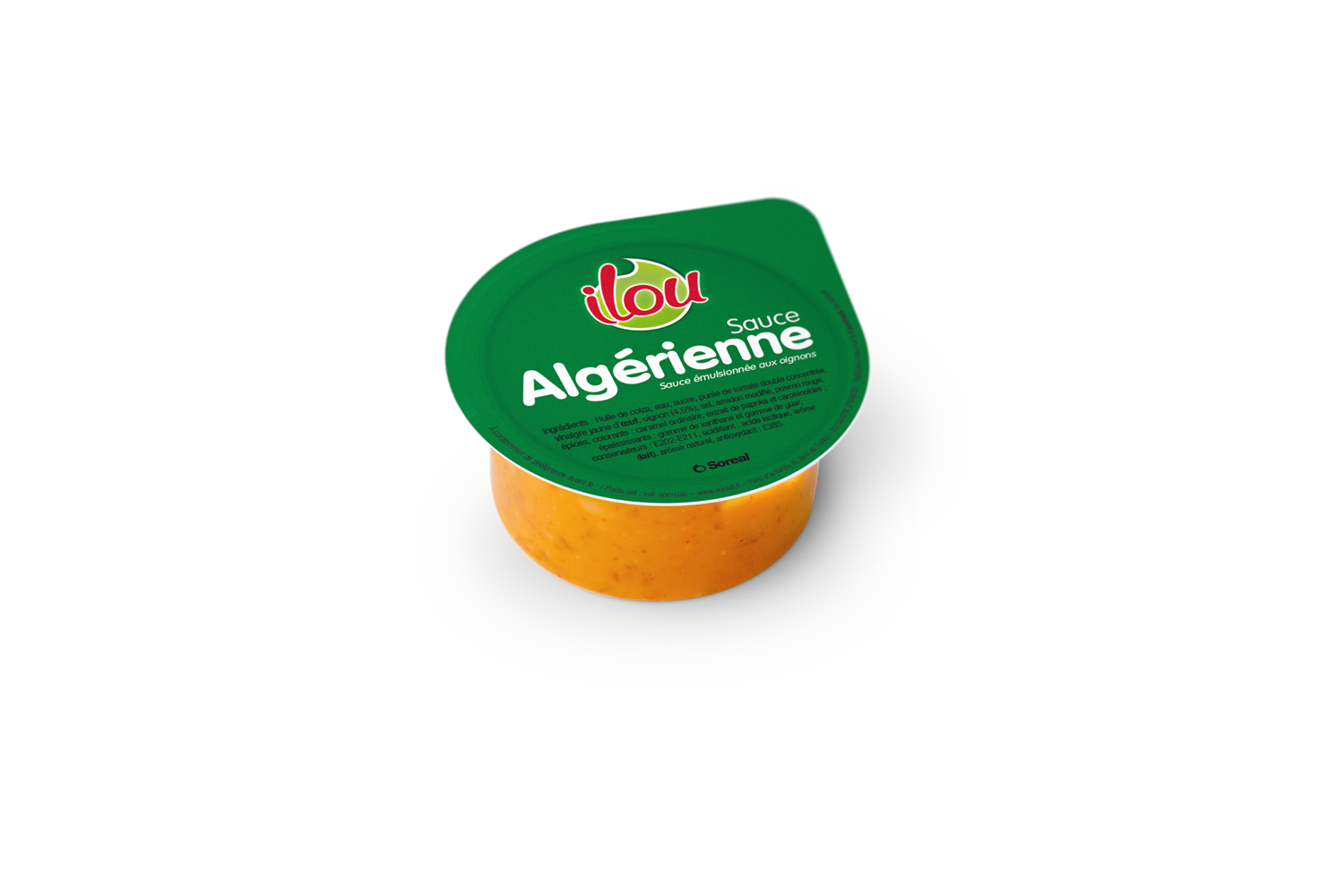 Cups 20g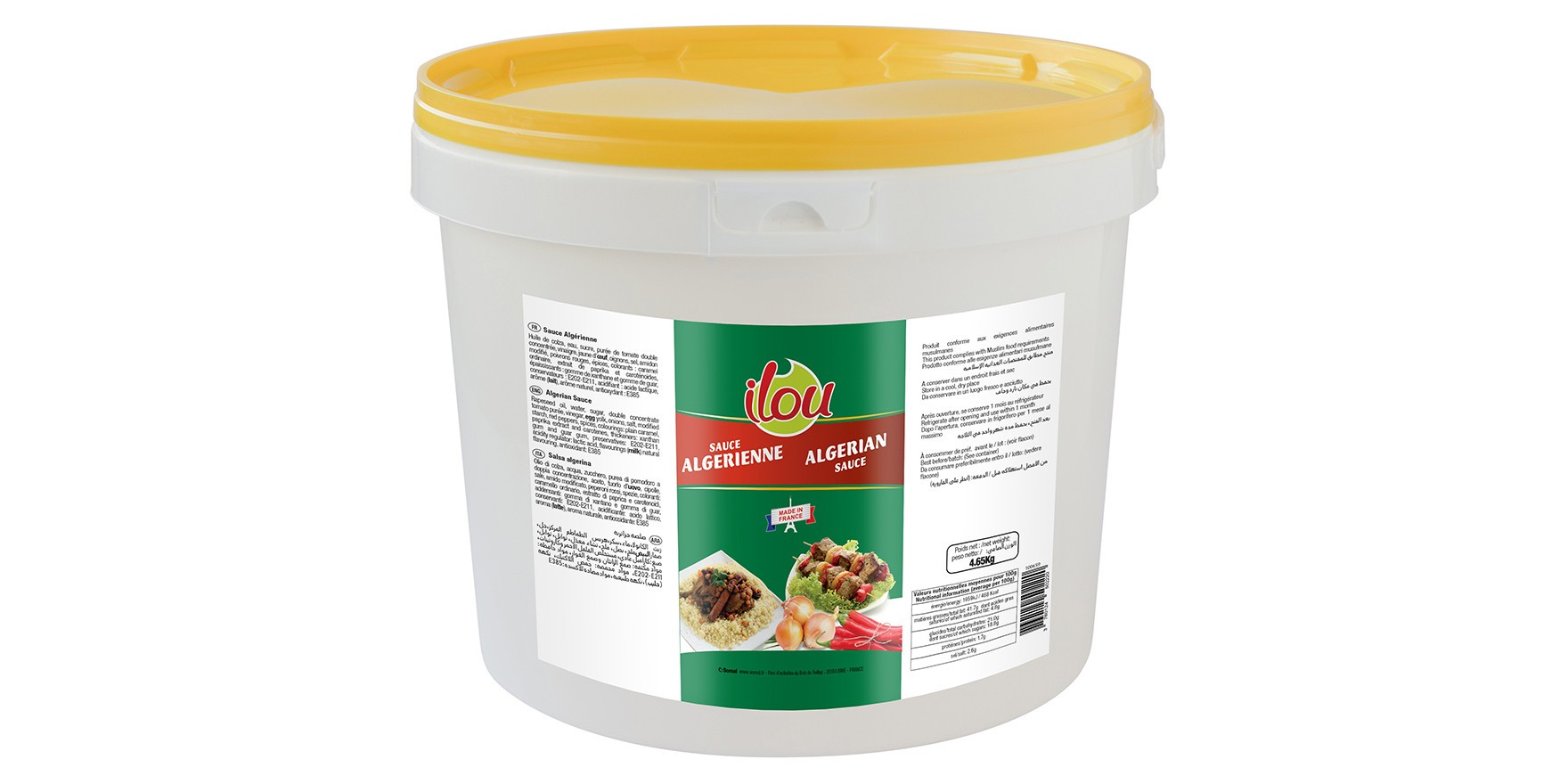 Bucket 5L
Need to order ?
Recipes ideas
To discover also