Customized single portion sauces
Single portion sauces can be used at the table for dipping, to go or for self-service.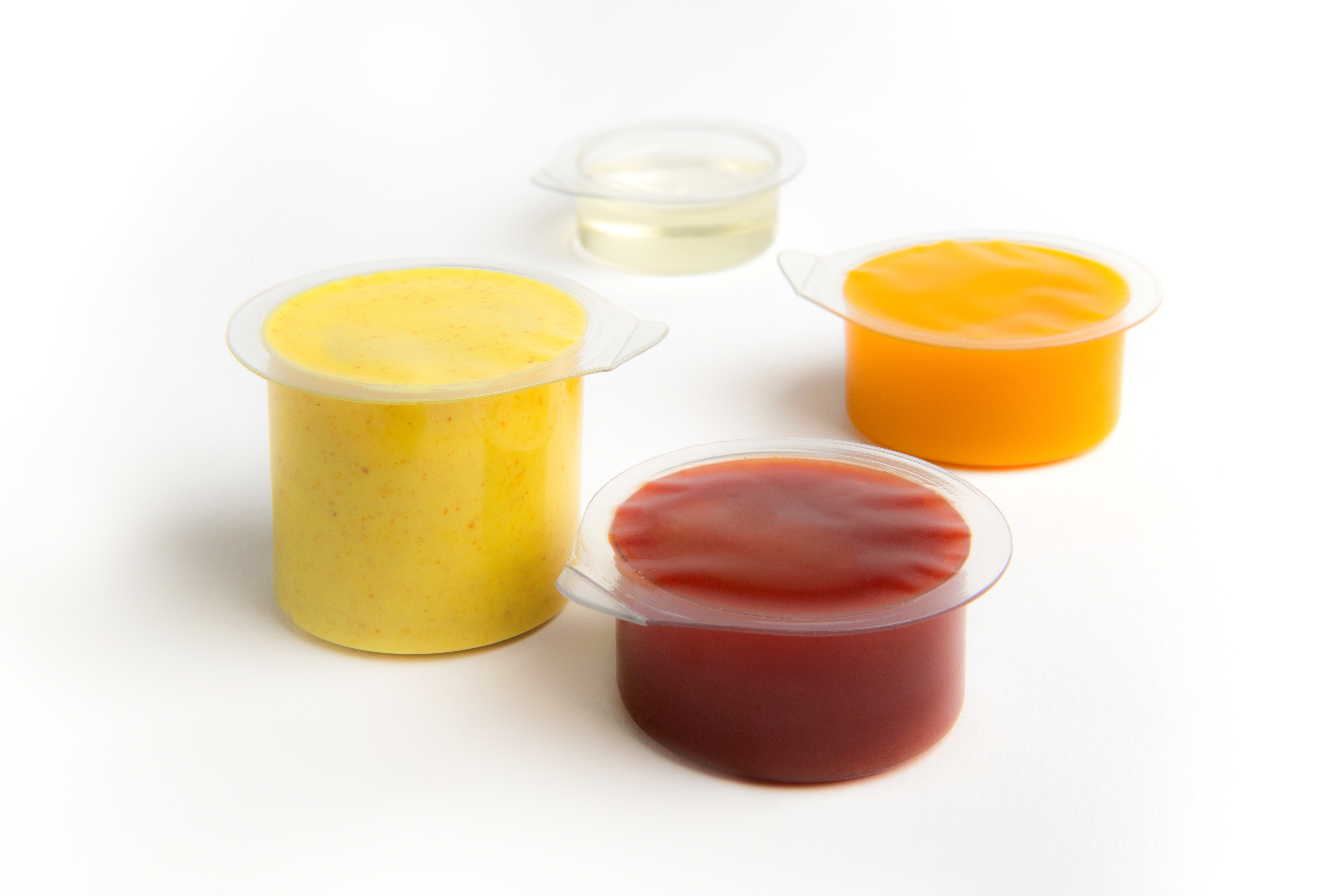 Round cups
Three packaging lines accompany this format, which is most commonly used with salads for snacking, or in dipping for OOH needs.
Capacity : from 15 to 50 ml
Large sticks
This format will enable you to differentiate yourself from your competitors. The large sticks are ideal for Asian sauces, salad dressings and cheese-based sauces. Now available in recyclable paper material in the paper-cardboard sector, this format becomes unavoidable. It is also compatible for all your recipes without preservatives.
Capacity : from 10 to 70 ml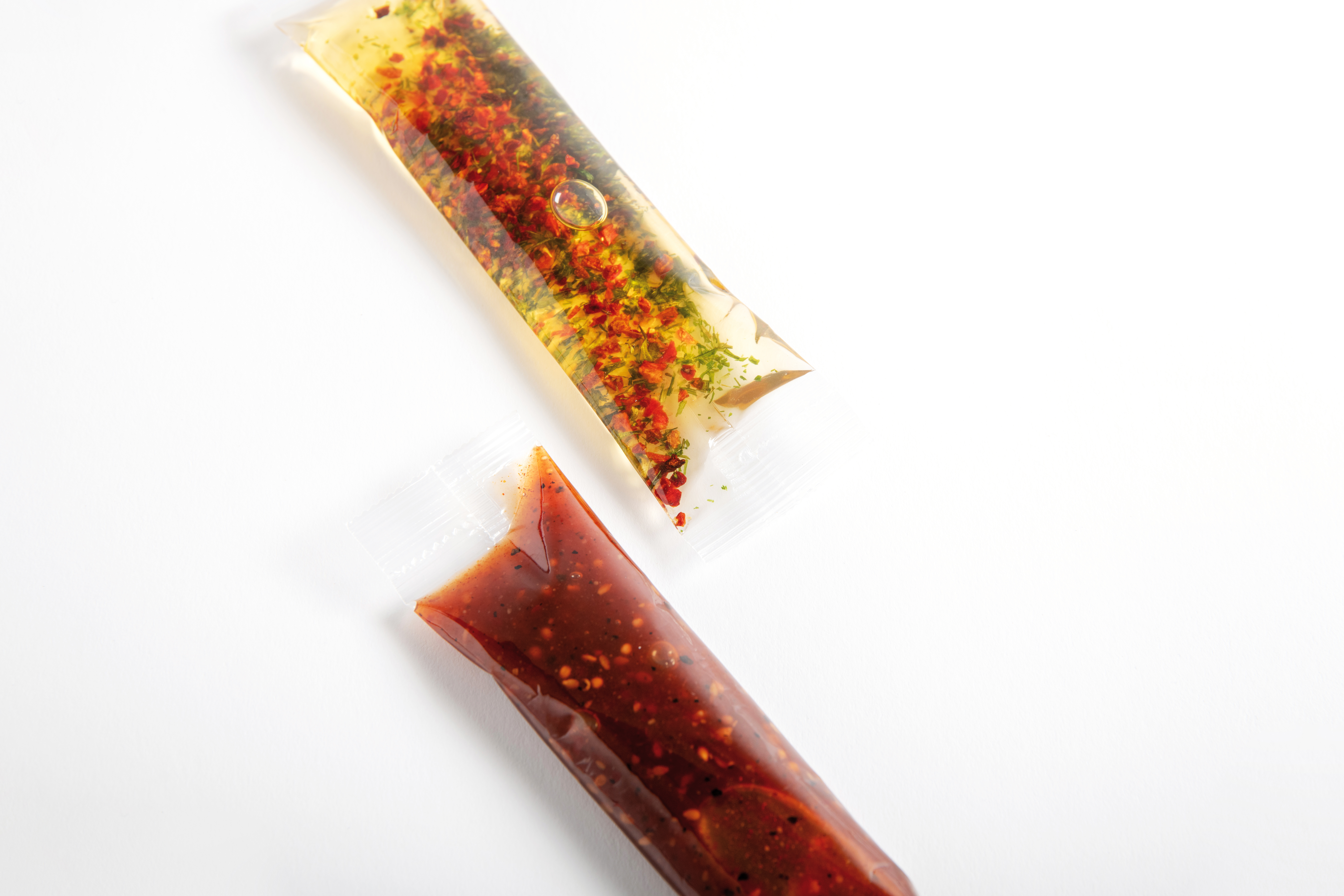 Sticks (mini, standard and long)
Sticks are ideal for takeaways
Capacity : from 3 à 25 ml
Miniatures
Miniature sauce bottles, a packaging format designed mainly for salads. The bottle is made of 100% PET recyclable material and can be customised using a label or by the colour of the cap (black or opaque).
Capacity : 20, 25 or 30 ml
Square cups
Square cups are ideal for dipping and takeaways, including sushi. The flared shape of the dipper, a Soreal invention, allows greater surface area coverage when dipping.
Capacity : from 20 to 60ml