Customized single portion sauces
Single portion sauces can be used at the table for dipping, to go or for self-service. Each container has its use !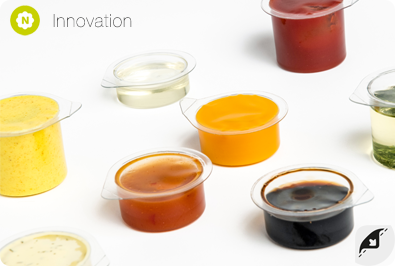 New round cups
Since April 2019 new cups have become available for single and dual-phase sauces. Practical pre-cut packaging makes opening easier.
Capacity : from 15 to 50 ml
Large sticks, new format
This format will enable you to differentiate yourself from your competitors. The large sticks are ideal for Asian sauces, salad dressings and cheese-based sauces. The main advantage lies in our ability to provide portions of hot sauces made from preservative-free recipes.
Capacity : from 10 to 70 ml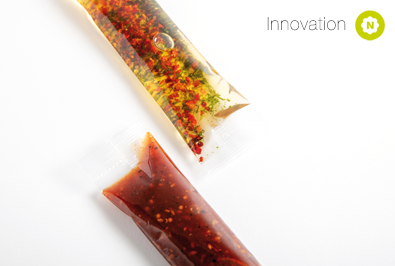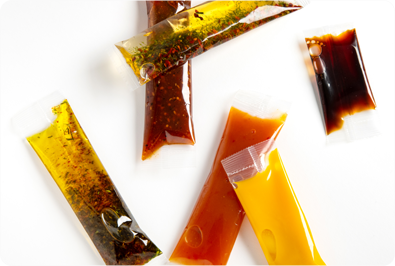 Sticks (mini, standard and long)
Sticks are ideal for takeaways
Capacity : from 3 à 25 ml
Miniatures
Miniature sauce bottles, a packaging format designed mainly for salads. The bottle is made of 100% PET recyclable material and can be customised using a label or by the colour of the cap (black or opaque).
Capacity : 20, 25 or 30 ml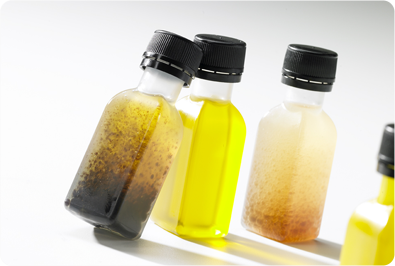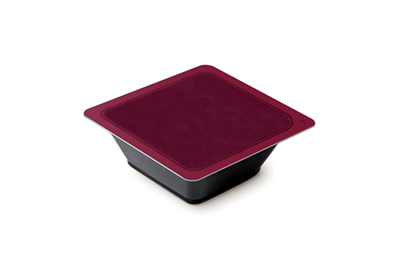 Square cups
Square cups are ideal for dipping and takeaways, including sushi. The flared shape of the dipper, a Soreal invention, allows greater surface area coverage when dipping.
Capacity : from 20 to 60ml
Sachets, convenients for salads
The practical format for raw vegetables and salads.
Capacity :10 to 50 ml