Custom-made packaging
Innovation also affects packaging.
Our wide range of packaging, from 4g to 6kg, is perfectly suited to the demands of each client, never losing sight of the expectations of the final customer.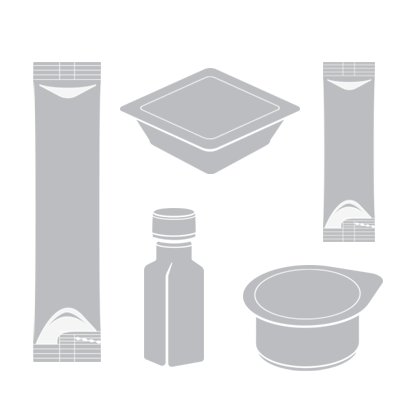 Individual portions
Custom-made single portion sauces
With By SOREAL, both packaging and sauce are adapted for your brand. Increasingly practical and with different formats to suit your needs, you will find your ideal size + recipe combination. Discover our new cups with their unique pre-cut openings and large sticks, suitable for preservative-free, hot sauce recipes. Of course all these formats can be customised for your brand.
Single portion sauce
Large suitable packaging
By SOREAL offers a wide range of large professional sauce packaging: squeezy bottles, pouches, doypacks and numerous other forms of packaging. Larger sizes, such as jerrycans, bucket and distributors are adapted for the catering profession.
Large custom sauce